William Optics RedCat 51 APO Apochromatic Quadruplet Refractor Astrograph Telescope - RED v1.5
William Optics RedCat 51 APO Apochromatic Quadruplet Refractor Astrograph Telescope - RED v1.5
NEW VERSION!
The new version comes with a
built-in tilting device

new mounting ring

longer, Vixen Compatible dovetail bar

focusing index

(the CAT saddle Handle-Bar is still optional, available separately)


FOR REFERENCE ONLY: Below you will find the description of the original RedCat51
From the beginning, the goal was to create the best possible design for an affordable, small, lightweight and fast Apochromatic refractor for astro photography needs.
The unique optical design includes the highest quality glass for the best possible colour correction and flat field. The result is a 51mm objective lens, in a sleek Petzval design, using Synthetic Flouride (FPL53 and FPL51) glass for a full frame flat field image.
The optical quality provides exceptional performance at a fast focal ratio of f/4.9.
The premium quality red finish and calibrated helical focuser offers high-quality appearance.
The lens tube includes a specially designed base that provides light but solid mounting options, including a reversible base plate for either Vixen-style or Arca-Swiss mounting.
The Bahtinov mask, built into the cover helps to achieve perfect optical focus.
SPECIFICATIONS
Lens Type: Prime Lens
Focal Length: 250mm
Aperture: 51mm
Focal Ratio: f/4.9
Camera Format (compatibility): APS-C, Full Frame
Max Image Circle: Full Frame
Focus Mode: Manual Focus
Lens Structure: Petzval (4 elements in three groups)
Dimensions: 225mm x 80mm x 80mm
Weight: 1.47kg
Interchangeable T-mounts: Canon EF, Nikon F, Sony E, Pentax, Micro Four Thirds
WHAT'S IN THE BOX?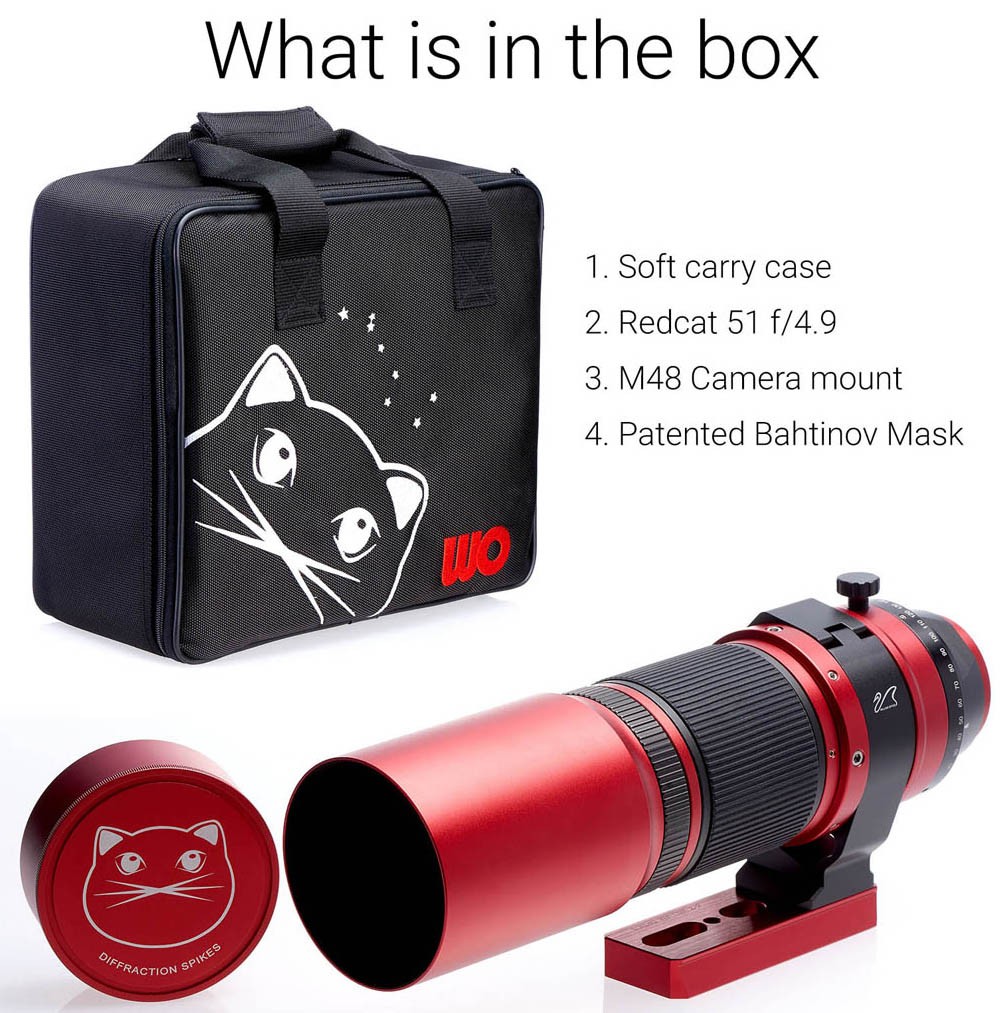 There will be only one cat in the box, a RedCat (sorry, not the furry one...)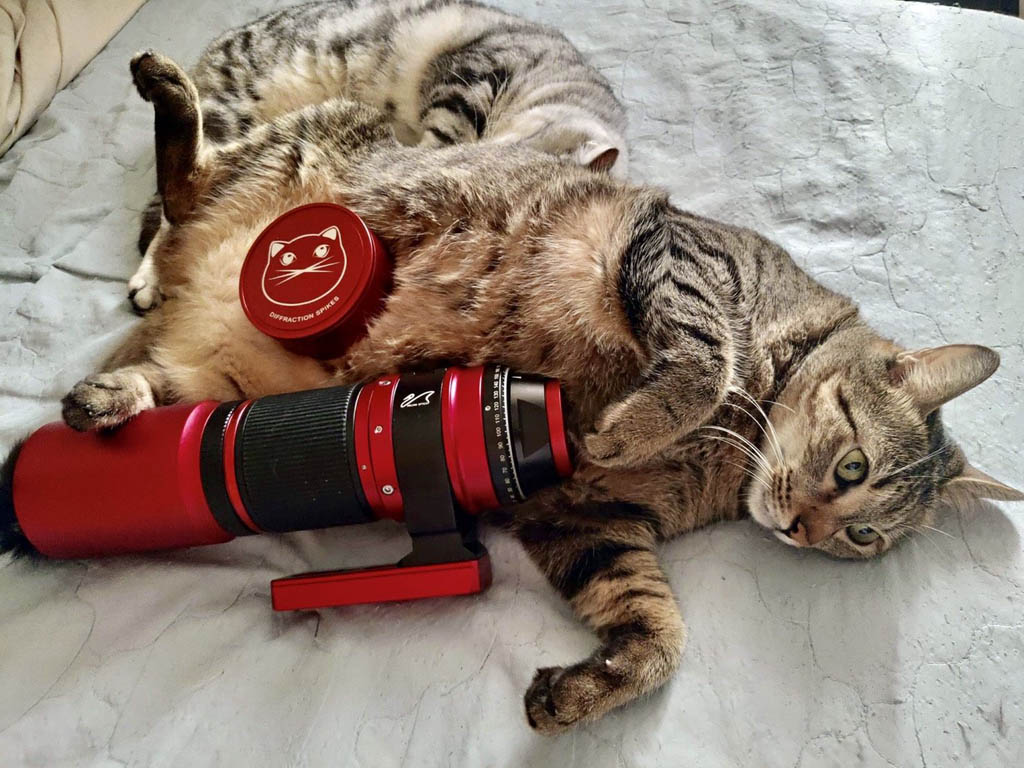 General Information
Weight in Kg
4.5